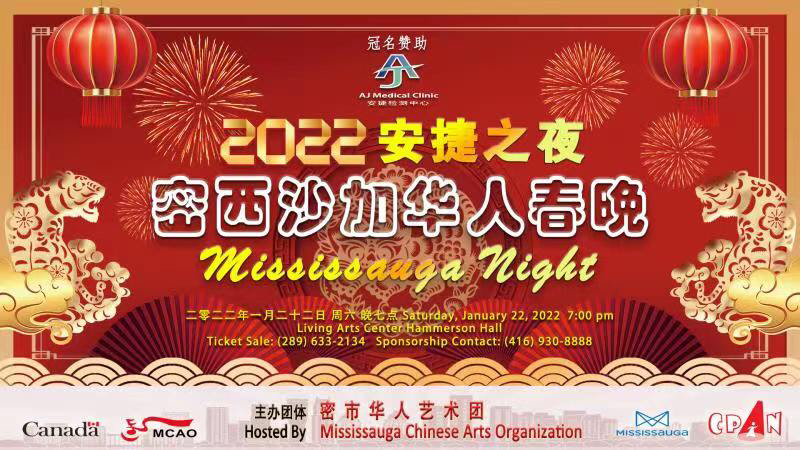 Win VIP Tickets to 2022 Mississauga Night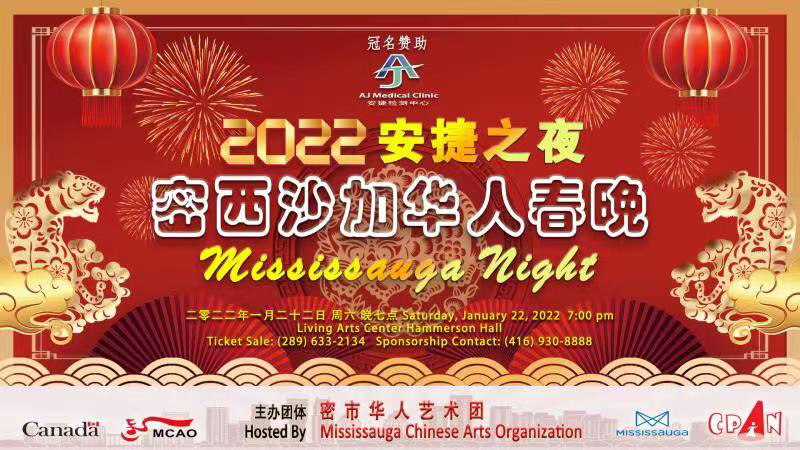 Mississauga Chinese Arts Organization (MCAO) will be hosting the Mississauga Night on January 22, 2022 at the Living Arts Centre's Hammerson Hall!
Win VIP Tickets to 2022 Mississauga Night
Event opens from Nov. 21 to Dec. 29, 2021,
Contest rules:
MCAO will be releasing promotional videos and MeiPian articles, you just need to share these videos and articles within 3 days of release
Share 4 different promotional video or article to social platforms such as: Wechat moments, Facebook, Instagram, Twitter etc, will win ONE VIP ticket
Promotional videos will be released on Nov. 21, Nov28, Dec. 5,Dec.12,Dec.19,Dec. 26.
Meipian articles will be released as needed
Accumulate 4 screenshots of your sharing, along with your name submit to: mcaoevents2000@gmail.com. Tickets will be awarded to the first 30 contestants.
Winners will also enjoy 85% discounts offered by AJ Medical Clinic for COVID test for international travels。
MCAO is not responsible for entries that are lost, late, misdirected, illegible or delayed for any reason.
Thanks for your support!